Corn Bread
Let's not forget the all time favorite bread.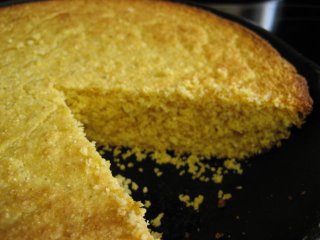 Ingredients
1/4 pound butter
2/3 cup white sugar
2 eggs
1 cup buttermilk
1/2 teaspoon baking soda
1 cup cornmeal
1 cup all-purpose flour
1/2 teaspoon salt

Preparation

Step 1
Preheat oven to 375 degrees F (175 degrees C). Grease an 8 inch square pan.

Step 2
Melt butter in large skillet. Remove from heat and stir in sugar.

Step 3
Quickly add eggs and beat until well blended. Combine buttermilk with baking soda and stir into mixture in pan.

Step 4
Stir in cornmeal, flour, and salt until well blended and few lumps remain.

Step 5
Pour batter into the prepared pan.

Step 6
Bake in the preheated oven for 30 to 40 minutes, or until a toothpick inserted in the center comes out clean.